Editorial by Emily Boyle, beCommunications

July 20, 2015
This year, three of the seven homes on the Park Hill Home Tour highlight midcentury modern designs conceived by Denver native Edward B. Hawkins, a nationally recognized designer and developer most famous for his role in developing Denver's Arapaho Acres, the first post–World War II suburban development listed as a historic district in the National Register of Historic Places.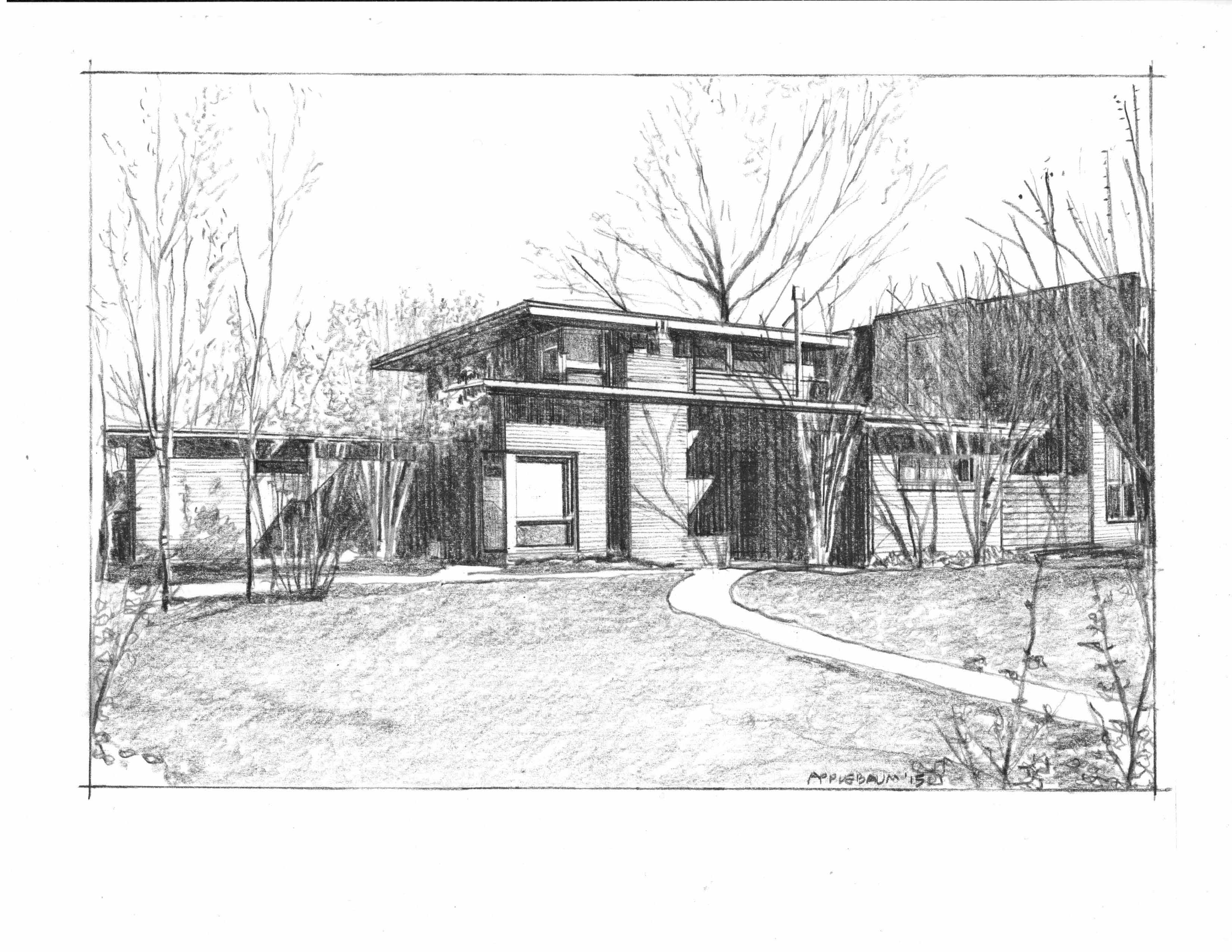 Born in 1902, Hawkins lived with his family in a home near 14th Street and Niagara Street. After graduating from East HighSchool, he continued his education at Colorado State University then moved to Chicago where he entered the construction trade. While working and building in the greater Chicago area, Hawkins became enamored with Frank Lloyd Wright's Usonian style of architecture. Characterized as small, single-story L-shaped homes with no attics or basements, Wright's Usonian homes (developed during the Great Depression) were designed to be affordable for all. Typically constructed of native materials, the homes featured flat roofs and large cantilevered overhangs that allowed for passive solar heating and cooling, natural lighting, and radiant-floor heating.
Despite Hawkins' dream of designing and building his own homes, the economic crisis forced him to put his homebuilding career on hold. He joined the Civilian Conservation Corps federal relief program and stayed in Chicago until he and his wife Charlotte decided to move back to Denver in 1942. Upon his return, Hawkins served in a civilian capacity at the Rocky Mountain Arsenal, where he worked until the end of the war.
It was only a matter of time before Hawkins established himself in the Denver real estate market, and in 1942 he constructed his first house on a lot next to his family home on 14th and Niagara. Over the next seven years, he built 34 other homes on the 2500 to 3000 blocks of Race, Albion, Ash, Glencoe, and Forest, all of which incorporate ideas about modern architecture and modern living from his work and studies in Chicago.
Three of these homes will be featured on the 2015 Park Hill Home Tour, including 2990 Forest (owned by Billy Weller), 3001 Forest (owned by Kelly and Bill McDonald), and 3074 Forest (owned by Joseph and Deva Montablano). Although these properties have been renovated by Park Hill artist and design-builder Bill McDonald, they maintain what McDonald believes to be the most inspiring elements of Hawkins' designs, including simple and clean lines, flat roofs with generous overhangs, locations of clerestory and windows, and the use of structural materials for finish.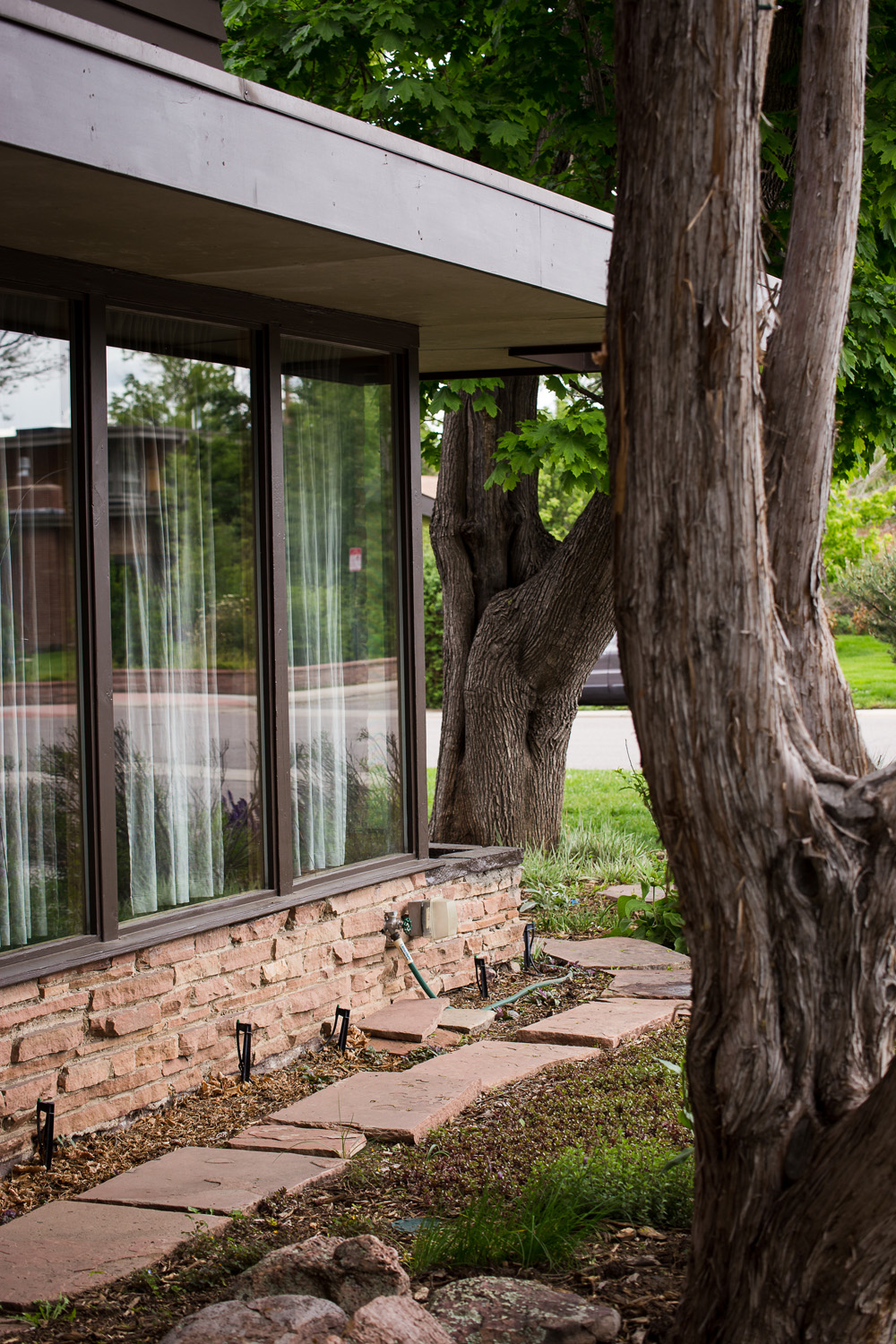 "In my mind, [Hawkins] built some of the more interesting of the midcentury houses in Denver," said McDonald. "One of the many things that distinguish him from other midcentury designers is his use of passive solar principles, such as south-facing window walls with roof overhangs designed to let in sun in winter and shade in summer months."
"Job-built" components— cabinetry, windows, doors, shelving, and other custom features—are also what McDonald considers trademarks of Hawkins' designs. "The low ceilings and built-in features in his homes create small, functional, intimate spaces that disguise the actual size of the house."
After launching his career in Park Hill and northeast Denver, Hawkins moved on to bigger projects, including co-designing an entire Denver suburb on 35 acres between Englewood and Denver with partner and architect Eugene Sternberg. Ultimately, this became Arapaho Acres, a neighborhood of more than 120 midcentury modern homes, 70 of which were designed solely by Hawkins.
For a look at Hawkins' earliest work, attend the 2015 Park Hill Home Tour on Sunday, September 27 from 11 a.m. to 5 p.m. Tickets will be available starting September 1st and include tours of seven beautiful homes. For more information, go to parkhillhometour.org.
Special thank you to the Colorado Historical Society's Office Of Archeology and Historic Preservation for providing biographical information on Edward Hawkins.